Time has been in short supply over the past few month, and as a result I have not posted here as often as I would like. It has been about a month since my last post, and a lot has happened since then. So, I am writing this "mega update" post to fill in some of the gaps and provide some highlights of the past month.
Mt. Wilson Mega Loop, Expanded
On May 21, 2022, I rode a (slightly) expanded version of my Mt. Wilson Mega Loop route; this time, adding the climb to Magic Mountain. This additional climb increased the overall distance by 15 km and added approximately 500 m to the total elevation gain. Ultimately, my goal is to expand this route to include all of the climbs along loop, including Mt. Disappointment and Mt. Gleason.
Heartbreak Double Century
On May 28, 2022, I completed the Heartbreak Double Century. This was an exceptionally challenging double century, with over 5,100 meters of climbing. Additionally, I faced substantial headwinds most of the day, with the only relief coming towards the end of the ride. During the last 50 miles, I had an epic tailwind between Three Points and the finish in Palmdale.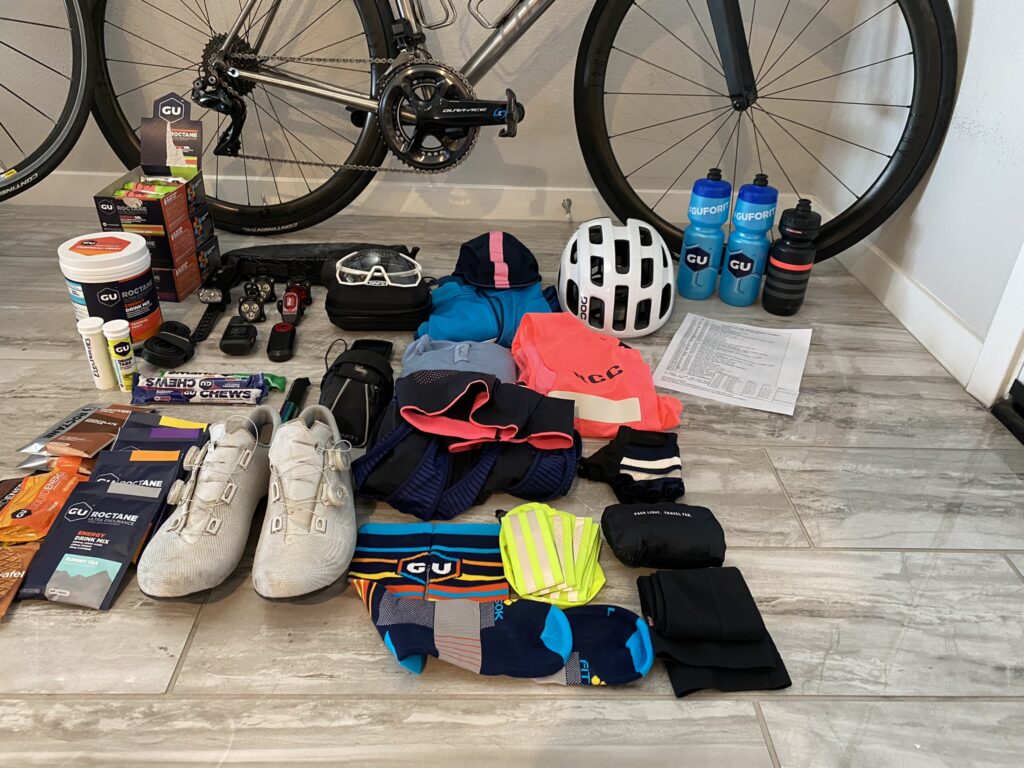 My official finishing time was 15 hours and 1 minute, which was much slower than I had planned. I experienced a substantial delay during the middle of the ride as a result of gastrointestinal issues that I attribute to the fish tacos I had consumed the night before. In addition to an increase in the amount of time that I was stopped (for restroom breaks), I also was riding a bit slower than usual due to the discomfort that I was feeling between miles 75 and 150. As a result I finished fourth overall. (See Results.)
King of the Mountains Century Challenge
The Heartbreak Double Century was the third and final event in Planet Ultra's King of the Mountains Century Challenge. Overall, I placed 8th in a field of 22 cyclists who completed all three events, and was second in my age group, with a total time of 22 hours, 22 minutes, and 25 seconds. (See Results.)
Eastern Sierra Double Century
I completed the Eastern Sierra Double Century on June 4, 2021. Fortunately, I did not suffer any gastrointestinal issues on this ride, and for the most part, I made good time and kept my stops at checkpoints to the bare minimum (approximately 2 minutes for refilling water bottles at each checkpoint), except that I did stop long enough to eat a Subway sandwich at the midpoint of the ride (approximately 15 minutes). I finished 6th overall, with an official time of 12 hours, 19 minutes, and 14 seconds. (See Results.)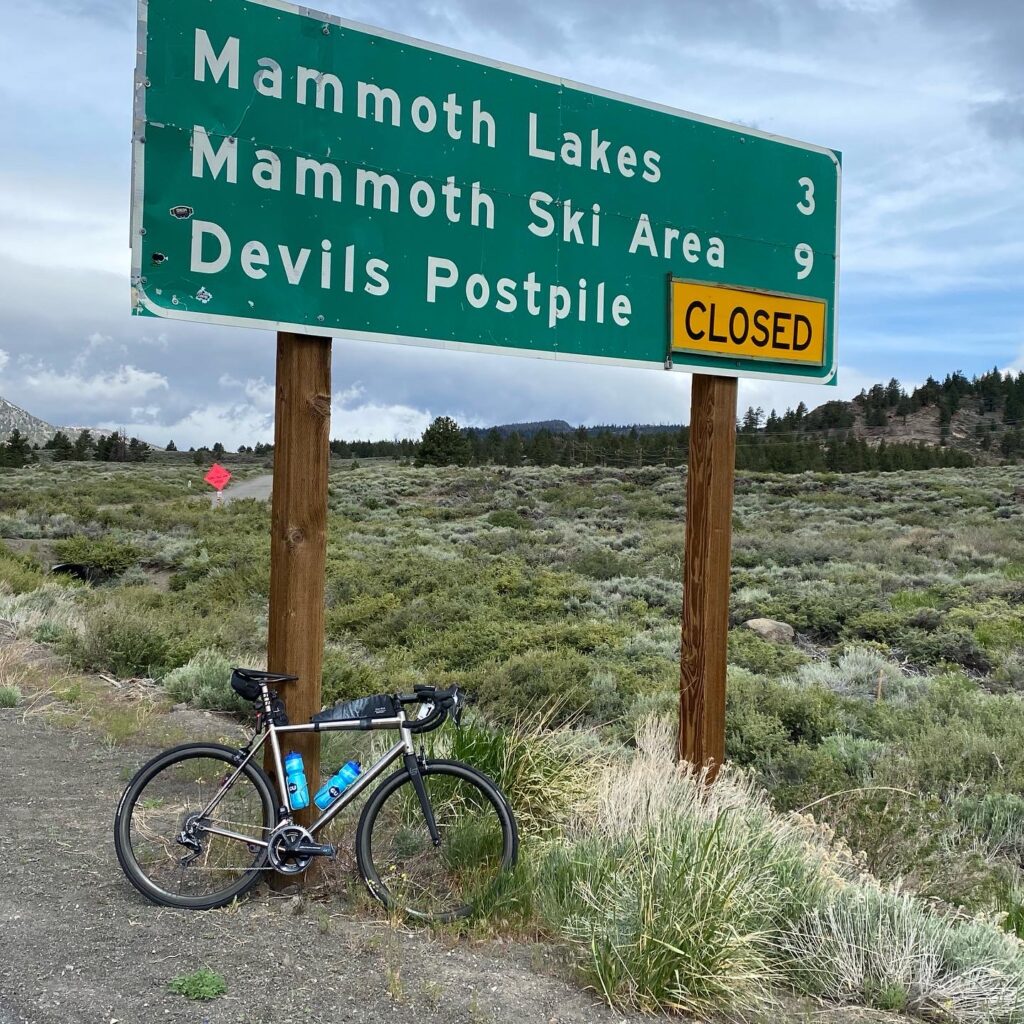 Unfortunately, during the last couple hours, I began to experience some pain in my left leg, and ultimately re-injured my achilles tendon, as discussed below.
The Eastern Sierra Double Century is one of the most beautiful courses that I have ever ridden on.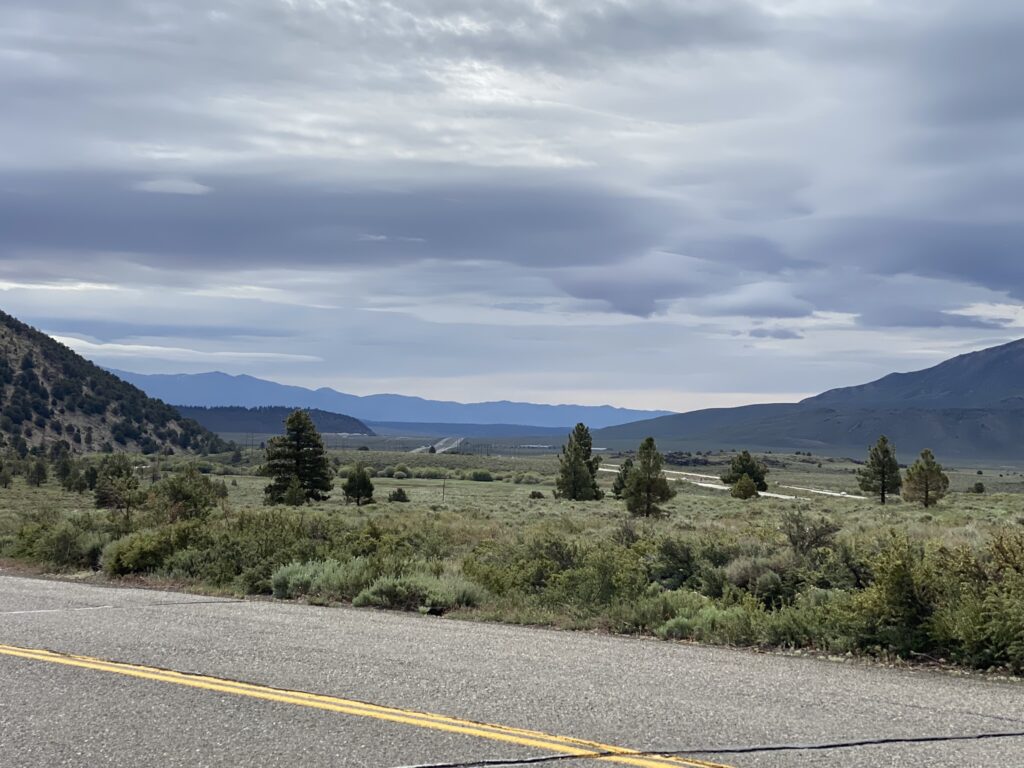 Re-Injury
When I dismounted my bike at the finish line of the Eastern Sierra Double Century, my ankle was in bad shape. My achilles tendon was swollen and in so much pain that I could barely walk. I immediately hobbled to my room at the Cielo Hotel, took a shower, and then lay down in the bed, wondering where I went wrong.
After a couple hours of intermittent napping interspersed with bouts of self-pity, I dressed myself and hobbled down the block to Holy Smoke Texas Style BBQ too use my free meal ticket. I ordered the tri-tip with baked beans and macaroni and cheese, to go, and hobbled back to my room. The tri-tip was wonderful, but the macaroni and cheese was the best I had ever had. I wished I had ordered two sides of macaroni and cheese, instead of the baked beans.
So, I am off the bike again. I expect to return to physical therapy in the coming weeks, and I am hoping for a full and complete recovery in the coming months. In the meantime, I am trying to figure out exactly where I went wrong or, alternatively, what I could have done (and can do) differently to avoid re-injury.
Ambitious 220
I had planned to attempt a 500km ride on June 18th in support of Ambitious about Autism. However, in light of my re-injury, I had to postpone that ride until I have fully recovered.
Looking Ahead
In addition to going back to physical therapy, I will be working primarily on swimming, strength training (upper body and core, primarily). I am hoping to also be able to continue cycling during physical therapy, although the rides will be substantially shorter than what I have been doing lately.
That's about it, for now.
I am sorry that this post was not useful for you!
Let me improve this post!
Tell me how I can improve this post?